THE TALE OF A BMW MOTORCYCLE NAMED RAMONA & MY ADDICTION..MOTO GP.
One thing you should know about me is that I love motorcycles...like have daydreams of owning my very own mint green Ducati!
It has not always been this way. I grew up in a family who hated them and of course put all kinds of horror stories in my head. So traveling way back to one of my first dates with Lin...Ohhhhh my goodness. He surprises me and calls and says " My love..picking you up in thirty for dinner. And dress comfortably."
I spend the next thirty minutes on the phone with a friend trying to dissect something in my closet that's comfortable. This was years ago when my closet was not practical. I mean I pretty much wore a gown to our local dive bar (SoundPony) and did not go anywhere without a 4" inch heel. (shorter babes...you know you get that)
So knock knock..Lin is at the door but I see no car in the driveway ......
But my prince charming does hand me a motorcycle helmet. He takes me outside where he had pulled the bike along the side of my house...I immediately panic...like can't catch my breath. It took a good while to convince me to get on that thing and travel maybe 2 miles to the restaurant....I held on for dear life and I think I kept my eyes closed the whole time. But we made it. Here is the proof of the moment we arrived at the restaurant and the proof of my casual outfit!
We take little trips here and there and I really begin to take a liking for moto adventures. I prepare to make my very first long trip....14 days, 5 states, and 3,600 miles. My family and friends really think I had lost my mind. I, of course was then excited about my new purchases (moto pants, moto jacket, moto boots, cooling vest, and so on) It's so hard looking super fashionable on a bike. It's also so hard packing your whole vacation in a pack the size of a large bread box. I am not kidding...it's actually more like a small bread box. and you can forget having pretty hair ! (I since have embraced all of this and have it down packed and have learned how to maximize space in my pack for the things I need. I also will now opt for comfort over fashion on the bike any day.) But this was all a learning experience.
You dress for comfort and rapid weather changes...being too hot on the bike is bad but being too cold might actually be worse. Even getting rained on doesn't bother me anymore. I actually love the sound of the rain drops hitting the top of my helmet.

(Here are some various moments of our time in Oklahoma, New Mexico, Utah, Colorado, Arizona.)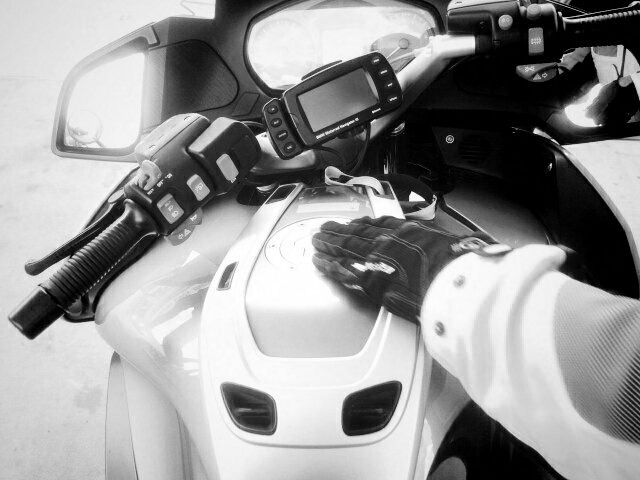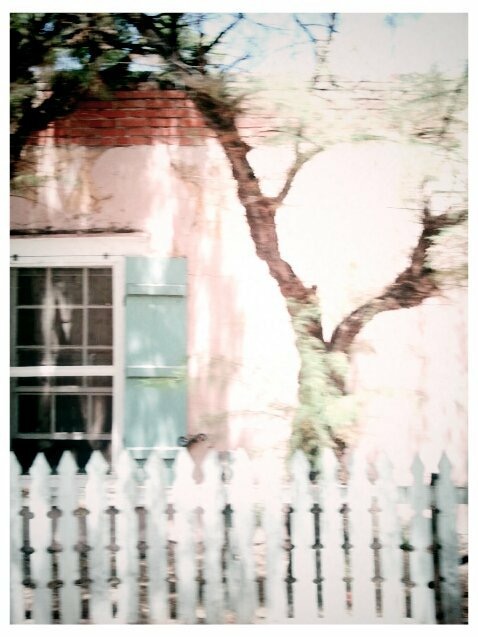 Adventures with the little BMW bike (whom I named Ramona) are just my favorite. The winding roads, the speed, just overall experiencing the world in the open air...there is just nothing like it! I look forward to exploring more of the world this way...
I attended my first Moto GP last year in Austin and we loved the event so much that we are attending this year as well. Swoon. Talk about the way to my heart !!! You have my full permission to forget spring cleaning and start a new tradition this year by ushering in the spring season with the continuation of the MotoGP Championship in Austin, Texas! The Grand Prix of the Americas will feature 3 days of spectacular racing as the world's most talented and skilled riders line up to compete for the title of world champion.
Circuit of The Americas is a world-class motorsports and entertainment venue in Austin that opened in 2012 and also plays host to races such as the Formula 1 U.S. Grand Prix and the United SportsCar Racing Series. The track itself is 3.4 miles long, featuring 11 left turns, 9 right turns, and a 130 foot elevation change. These turns are sharp and watching these racers make them is hold your breath crazy good!

The highest speed ever recorded for any MotoGP motorcycle was 218 mph by Andrea Lannone at the 2015 Italian Grand Prix. Don't even think about trying that at home. The cutting-edge motorcycle technology and prototype machinery developed for these competitions are capable of producing over 200hp, going 0-60 mph in three seconds, and achieving lean angles as low as 45 degrees. The level of danger involved in this style of racing is extreme, but riders are very skilled and a number of safety measures are in place to protect each competitor. Rest up before attending each race, because the palpable adrenaline rush felt by each spectator doesn't let up until long after the checkered flag flies.
Just consider the differences between the titles of 'rider' and 'driver' – the very words imply that the driver of a car possesses more control over his vehicle than does the rider of a motorcycle. The presence of only two tyres adds another challenge to the riders, as balance is key in keeping the motorcycle upright and navigating turns. Legendary rider Valentino Rossi's 13-point lead was eliminated just this past week, yet he still remains tied for first with Jorge Lorenzo in the MotoGP World Championship standings. Seven races remain to determine the world champion, and recent events suggest that there will be no shortage of surprises and upsets as these races play out.
I cannot possibly wait for this! Two weeks from today you can find me cheering on Andrea Dovizioso from turn 7!!
(Of course I told Lin we would have to make this a yearly tradition and fly to Austin from Barcelona in which he reminded me of all The Moto GP races in Europe.)
So excited to be extending our trip too and finally experiencing Liz Lambert's Hotel Havana In San Antonio. Dying to stay there and dine at Ocho. So obsessed with The Bunkhouse Group! ( http://www.bunkhousegroup.com/) We will also spend some time in The Texas Hill Country and then head to Houston for a couple of days before heading back to home!
And for the first time ever I am actually taking a real vacay and pausing my Ecommerce and not checking email!!! This is going to be incredibly hard but I am a firm believer that everyone needs a long break. I feel it. I need it. So cheers to that !
Shop my favorite city moto adventure essentials here!