Love's in the Hair
As much as I hear "New Year, new me" you would think people would act on it more. I mean, who wouldn't want a complete transformation for 2017??! I sure did. For those of you who know me well, my hair is my thing. It just is. Some people have great legs, or amazing eyes, or that incredible nose and I have my hair. It's like it's own character constantly getting attention and the one thing I adore is even when I have extensions, people are clueless to the fact that I have them. That's a good extension service loves!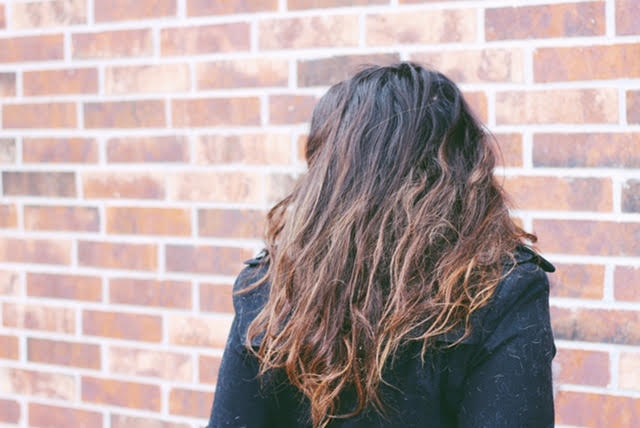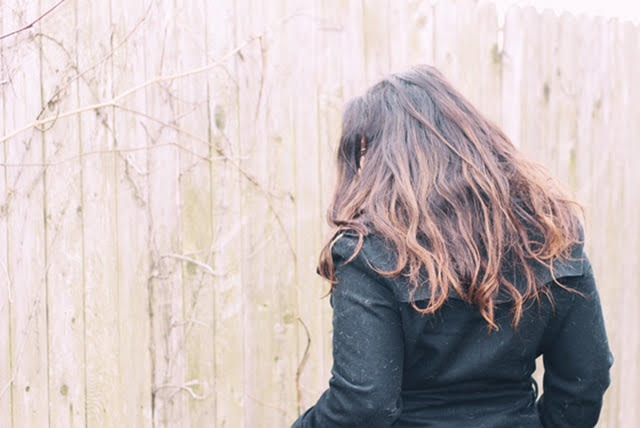 But as I get older I am noticing it thinning and thinning and at this point it just cannot even get past a certain length, no matter what I do. You can really see this in the pics above. That is my hair completely extension-less...all natural if you will. It's making me feel terribly self conscience and sad. My thyroid and hormone trouble is not helping the situation either. Getting older kinda sucks! The chips are stacked against us. Thinning hair, sagging...well let's just not even get into gravity right now. Gravity is cruel. And I have been exhausted with my clip in extensions. I pretend I know how to apply them but the reality is I just don't think they look great. I end up wearing a hat all the time with them which sorta defeats the purpose. (come on everyone, I am not really in love with hats...but they sure help a clip in extension scenario) And I would rather have zero extensions then bad extensions. I see so many girls out who have done clip ins for the night and ladies, did you look in the mirror at the back of your head before you left the house?! GASP. You might need to borrow my hat. In Dallas, EVERYONE has hair extensions. Women help each other out too by whispering in your ear as they hug you..."Hey girl, you got a straggler" (which is an extension that is ready to fall out) or "Girl, I can see your tape in, need me to run to the bathroom with you to back-comb"? TUL needs that girl code honor.
Anyway I decided to pull the trigger again and invest in a full head of hair. It was time. I love hair. And I love extension hair. It just moves differently. And gives my natural hair a good break making it more healthy and giving it a shot to actually grow and thicken on it's own. It gives me confidence, it puts a strut in my step, and a smile on my face and I am 175% okay with being honest about this. Call me what you will.
So if you have always had shorter hair, why not go long? Already have long hair but the ends are so stringy (Hello Corinne Olympios on The Bachelor) and forget even doing a fun braid or ponytail because you can really see how little hair you have? Why not thicken it up loves? Tired of creating volume every morning with brushes and numerous products? Why not just create it with more hair? If you have always coveted a hair color, why not go for it but create it with extensions to protect your own hair from bleach? Let's face it. Changing hair color is easier than going to the gym to shed those new year resolution pounds or getting a new attitude. (insert all the smirks here) Not that working out is bad at all...girlfriend, do it all!
The number one reason for hair extensions is to add length. However, you don't have to go super long, you'll be surprised at how much a couple of added inches will do. If you are not into length as much as you're into volume, adding just a row or two of hair will give you just what you need. But you can also follow my lead and add the best of both worlds for length and volume. I love a good pussycat doll head of hair! It's addictive though so just prepare yourself!
I partnered with Casey Baumgartner who works at Salon 111 in Jenks, Oklahoma. My good friend Brooke has worn her extensions for years and I have always been a huge fan of Brooke's locks. I started stalking Casey and all of her extension clients looked amazing and sooo natural which is a huge deal for me. She also is a Great Lengths user and I had never used those extensions before so I had to really do my research and make sure Great Lengths was going to be a good partner for me. They have been in the extension world for years and I did my fair share of time in the beauty industry and Great Lengths has always been a front runner in all of the salons that I serviced. Many incredible stylists and friends endorse them and I trust them entirely. I could never use a product that I was nervous about. Bad extensions can actually leave you with balding spots and there is no way I could ever pull off a pretty Natalie Portman with a shaved head.
I have used other extensions and here are the main points of difference I have noticed with Great Lengths that I am absolutely adoring. The first thing is the keratin bonds that apply to the hair. Keratin is the same substance that is found naturally in the hair. It is applied to the hair using hot and cold heat. The hot heat only touches the bond, while the cold heat touches the hair. So no heat is being applied to your hair therefore no damage! The bonds are the tiniest. You cannot see them in the hair unless you go and search and even then, they are so well blended. Casey is the queen of blending too which we will talk more about below. Another huge point of difference for me is that they do not feel heavy on my head whatsoever, even when my hair is wet. I have never experienced this before and am loving this part. Apart from having the most gorgeous hair ever, I do not even know I have them in my hair at all. And if you take care of them, you can get a good 6 months out of your one service!
Casey is so professional. We had a wonderful consultation where I knew we were both on the same page and she chose the best colors of extensions for me. I wanted to have a nice balayage look utilizing different shades of caramel and brown complimenting what I already had that I really love. Particularly with the extensions — first and foremost is color matching. Casey prides herself on that, because she can color match your hair exactly. You can always see extensions when they aren't perfectly color matched. So that's one, and the other is the placement. There's a certain way that you have to place the hair, and a pattern that you put them in. To have extensions look natural, you have to leave a little bit more room in certain places and put a few closer together. Just look at how amazing these colors are? Casey nailed it!!!
In your consultation Casey and you can discuss your hair goals and budget and she can customize something for you, so do not feel overwhelmed at all. You will be really surprised that you might just want to add a little bit of a glam bombshell volume effect. (I like to refer to this as a VAVAVOOM service) Adding just some rows on the sides by the ears...OMG, you girls..you have to just try it once. It makes the hugest difference. I love this idea because you can really get a feel for what extensions are like without the full commitment. You really have so many options and Casey will discuss all of those with you! But I did want to give you a little bit of a breakdown in pricing just so you have an idea. I hate nothing more than being caught off guard with my bank account. Of course these are not guaranteed because there are so many different variables and until Casey sees your hair and consults with you, it's hard to put something in stone.
But here is what you can sorta expect:
For a highlight service utilizing extensions:$350-$450 (this would also be a mini VAVAVOOM service adding some rows on the sides. (MY FAVE)
For internal volume throughout you are looking at $700-$1500
And for lengthening you are looking at anywhere from $1400-$3000
If you're wanting to achieve what I did in these final pics below, and your hair is similar to mine, Casey used 18 inch hair on me and it would be about $2,000.
Amazing, right?!!! You dears have to call Casey right away. She is honoring a 20% off to my readers if you book your consultation and complete the service through the end of March. (this would be for the full bombshell look) So generous! And just in time for Spring wedding season loves. 20% off is huge. She will also continue to extend a 10% discount to my readers through December as we know sometimes extensions are not an impulse purchase for some and you need some time (a year) to really make a decision around this. You all are soooo lucky!!! Take full advantage!!
Check out Casey's website and blog here. It's one of my favorites and call her directly at 918-855-3577 to book your consultation and extension service. Mention this blog post for the discount!! And tag me in your before and after pics. I just cannot wait to see!!
XO
Sam