The Mane Objective With Internationally Acclaimed Stylist Candice Wyatt-Mckay
Having spent 10 years of my life with a successful career in the beauty industry, I am sooo incredibly fascinated with hairdressers and the salon industry. Lin always tells me in my next life I should manage a chain of salons! That might not be a bad idea especially since it's an industry I know inside and out and love.When I was a territory manager for Davines, I was lucky to attend The World Wide Hair Tour in 2012 in Miami. This is where I would meet the fabulous Candice Wyatt-Mckay when she presented her Lineweight Collection and ever since then I have forever been inspired by every single thing she touches.Lin actually attended this incredible industry event with me and loved it because of all the architecture involved. Thank goodness because I was a tad nervous to take a fairly new boyfriend to an industry show! Fellow reps..I know you get me here. Just look at this!! I was on the edge of my seat. The whole auditorium was on the edge of their seats actually. Talk about inspiration.....
Candice is a South African born hairstylist and her career has spanned through teaching, freelancing for magazines and films, as well as owning her very own salon, Wyatt Hairdressing and Barbering, in Johannesburg. With numerous hairdressing awards under her belt, Candice is proud of her salon being awarded MTV's Most Environmentally Friendly Business in Africa. With a background in the arts and study in The History of Costume, she has been able to collaborate with artists and fashion designers on conceptual pieces, ranging from catwalks to gallery walls. Candice takes inspiration from Architecture, Art, Music and interprets it into her own hair trends. Her unique view of the world offer's insights into ways to harness creativity in the craft of hairdressing! I am incredibly stoked for you to meet her a tad closer here on the blog! She has some great tips on first aid tips for our summer seaside hair and the newest trends for fall 2016. And perms are making a comeback you guys!! Grab a boozy popsicle and kick those heels off and read.
(all photography is owned by Candice)
Candice Interview:
-Many people will be returning from their summer seaside trips with dry and unhealthy hair! What are your first aid tips to get the hair looking healthy again?
There are many restructuring treatments on the market that can make such an impact on sun damaged hair. I would suggest booking with your stylist for a blowout for a intense assessment of your Hair's condition. Your stylist will be able to recommend and once off treatment or a regime of products that will repair your post holiday hair. My go to product would be Davines Naturaltech Re-plumping Shampoo and treatments.
- What hair trends are you expecting to see for fall/winter 2016/2017?
Definitely a return of curls! I believe there will be perms featured on the catwalks and added to our styling budget. With the new technology that is out we can healthy permed hair. The Asian hot perm has created Kate Middleton's effortlessly yet sophisticated look. I personally live Kylie Minogue's new 90's inspired perm.
-And Spring 2017 trends?
Many natural strawberry blondes and coppers, heather blondes and golden brunettes, Long hair and long layers, grown out looking fringes
-Can you suggest an everyday hairstyle for my readers? How do you create it and what products should we use?
For a great summer office style, on damp hair use Davines More Inside Curl Moisturizing Mousse and Oi Oil. Apply roots to ends, comb through evenly. Part your hair in a middle path or an exaggerated side path, secure in a low ponytail. Divide the ponytail into two and twist each in opposite directions, pin onto scalp. You will have a glamorous office look. After work release the ponytails and massage your scalp to give natural volume and use a Davines Dry texturizing spray to distort the waves. A little lippy and you are date ready!
- What hairstyles should we go for on a night out or special event?
I love using the Babyliss Miracurl, it creates easy vintage waves and ensures smooth ends. Always use a heat protector before use and for an undone feel use a sea salt spray afterwards.

-What must have styling product should every girl have in her beauty case and why?
Mousse, the most flexible product. I use it to give me more control while blowdrying, to polish super straight ends, curls and groomed ponytails. Similar to mascara, layer mousse to create boundless volume.
- Who is your style icon of the moment and why?
It has always been the same for me, Marilyn Monroe, a classic beauty, simply sexy and fun.
-What can we do to maintain healthy hair this coming winter?
I love my winter beauty regimen. During the chilly dark nights I tend to want to indulge in long baths. I take advantage to my home hibernation by using purifying shampoos to rid my hair of smoky pollution, hydrating masques to add more gloss and elasticity to my tips. Even my skin gets better during winter with deep exfoliation and super overnight skin treatments. I arrive at springtime looking revived.

-Saw on your fb that you are excited for clients to book perms? Every hairdresser I talk to says they hate doing perms! What would you say to this?
I think hairdressers are afraid of doing perms and have not had enough experience in them. Colour has dominated the trends for the last twenty years. I love challenging myself by mastering something new.

-What inspires you as a hairdresser? How do you keep the passion alive and not burn out behind the chair?
I'm very privileged to be in the position of being asked to do shows and teach abroad once a month. The traveling inspires me, I love meeting the fresh young models and hairdressers from each new country. When I was behind the chair full time, I entered many hairdressing competitions that kept me feeling inspired and wanting to improve my skills. I also went on local training and annually attended Sassoon classes around the London Salon International calendar. My annual pilgrimage to London would also lead me to attend art exhibitions and museums.
-When you first started to pre book your clients, was this challenging? What advice can you offer to the young hairdresser that is struggling with this?
It was one of the key aspects to becoming a busy stylist. By rebooking your clients it shows confidence in your skills, you inform your clients about what the maintenance of their style and this gets clients to respect your time. By pre booking, my clients get to choose the most convenient time to return and they truly understand the commitment we enter into maintaining their chosen style. Pre booking starts during the consultation, it is not an after thought.
- Recommending retail to your clients? What are some ways you go about this so that you do not feel like you are a salesperson. I have the hardest time getting my hairdresser to tell me about products and I want to buy !
I'm 100% honest with my clients. I will never sell a product that my client doesn't need or that I don't believe in. I think that sincerity comes through and endorses the product. When I'm working on a client I discuss each product I use from its application, benefits how it will look the next day. As a client discuss what products you have at home and what results you would like to achieve and your stylist can suggest anything that you may lack.
- How important is social media and marketing for salons? I don't see enough here in the U.S taking advantage of it?
I think it is a fantastic tool to communicate with the similar minded people that you would most like to be your clients. I like social media marketing as long as it remains authentic.

- The struggling tired salon owner who is behind the chair, managing the day to day, keeps having walk outs, feels completely lost? But this is her life and she absolutely dreamed of having a salon. What would you tell her if you could see her and spend one day with her?
Make sure that you have many different sources of inspiration, don't just focus on hair alone. Look at photography, architecture and nature. Be inspired by the amazing people in your chair, ask them questions and broaden your general knowledge. Having so many interesting people in your chair is a privilege, learn from them!!
- Salons should carry how many retail lines?
My salon works a bit differently to most, we only have one product line, we believe in it 100 %
-Your favorite thing in your closet right now?
My new Vivienne Westwood dress that can be worn a multitude of ways.
- How would you describe your sense of style?
I like a very feminine style with a twist of rebellion. I like to buy things that last and try not to subscribe to disposable fashion.
-Your favorite Sunday consists of..?
My family is Mediterranean and we have these lazy lunches that extend into dinner.

-Favorite brunch item?
Eggs florentine, I fail terribly at making it myself so it would have to be at my local cafe.

-You are now married! And the wedding was absolutely beautiful. Tell me about that day?!
Having had many clients for the last twenty years and witnessing how their wedding day was stressful, I opted to avoid the family politics, expense and drama of a big wedding and eloped to Paris. This was a great choice as my husband is quite shy and our families are big and we wouldn't be able to keep to a small wedding party without upsetting some people. It was such an intimate two weeks that my husband and I had. We did splashout on a photographer to remember the day and share the memories with our loved ones. We were only focused on each other on the day and it was perfect for us.
- So looking at my hair from afar..what would you do to it if I gave you full control to do whatever you wish?
That's such a tough question as I really rely on my consultation when I choose a style for someone, I consider their personality and lifestyle, it's more than what's in vogue or facial features. But having said that, how about a baby blonde Grecian crop?

- Davines colour lets you be super creative, yes? What do you love about it that makes it different from any other hair color company out there?
With all Davines products they always do what they say they are going to do, I'm never disappointed. Their commitment to the environment truly has inspired me to live a more gentle life. Their ethics and values resonate with my soul.
-You are stranded on an island for a week and can only pack three things? What are they?
My kindle to banish boredom. Davines Authentic Oil that is for skin and hair, hydrated skin, protection for my hair and salvation from the frizz and my Hermes silk scarf as it can be rolled up into the finest head scarf or used as a wrap over the shoulders for warmth
- Favorite places to go in Johannesburg?
The workshop for amazing local design and the west cliff stairs for an energetic walk with the best view of the most treed city in the world.
- What's next for you Candice?
I would really like to win the AIPP awards one day. And live on a boat.
SWOON! Just look at this beauty she creates!!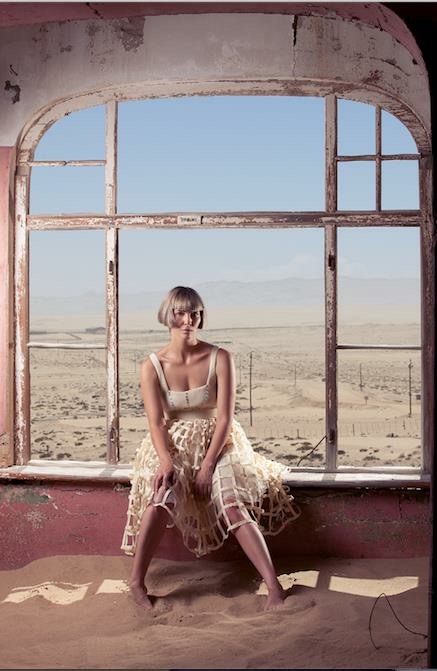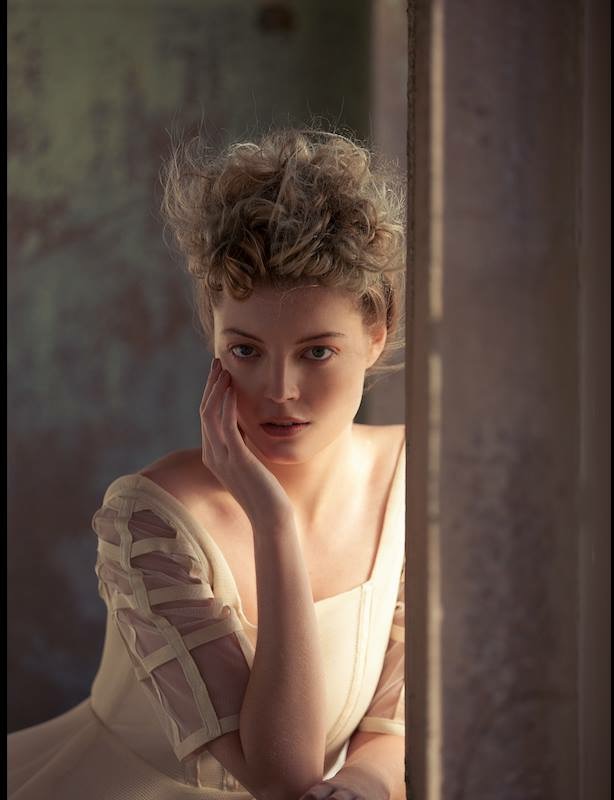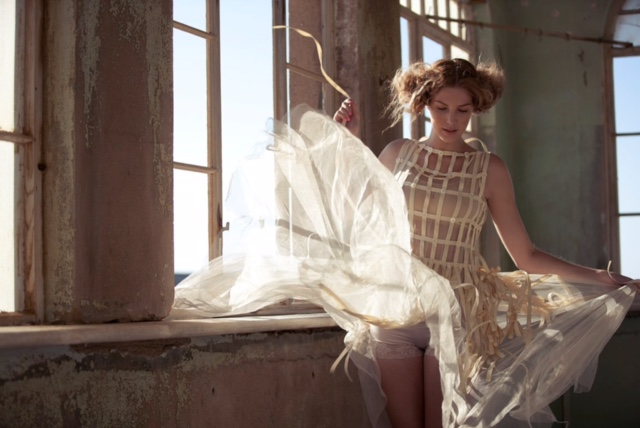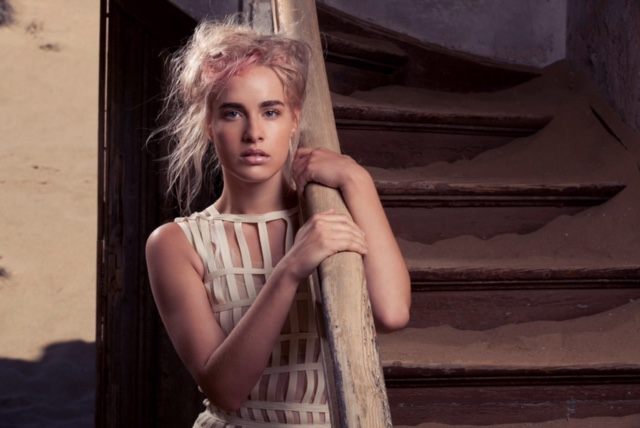 Be sure to give her a follow and let your inspiration run wild! She is pure magic! Now about that baby blonde grecian crop??!! ...................(TBC)
Cheers to our best hairstyles yet!!!
Shop the story here..