Oscar Style // Love or Loathe
The Oscars 2016 red carpet Sunday night was WHOA. Like take me to Dolby Theatre right now. Some years there is so much drama. Some years not enough drama. I have to say 2016 gave the perfect blend reminding me that some red carpet rules were meant to be broken. Slays, crushing it, killing it. Call it what you will, but these red carpet mavens had my FULL attention.
Break out the movie snacks and champagne it's best and worst dressed time!!
BEST DRESSED:
Mad Max beauty Charlize Theron in a red hot Dior Haute Couture gown and Harry Winston jewelry is my winner of the night.
This dress defied it's simplicity. It is an unwritten rule that you do not wear red on the red carpet but this bombshell proved that thinking outside the box has it's own rewards at The Academy Awards. I love the plunging neckline and the mini train. The back of this dress is just unbelievable. So much understated sexiness happening here. Her hair is elegant and simple..slicked back with one section fastened back with a soft wave. The makeup is perfect. The necklace created by Harry Winston featured a diamond studded chain and a heavy pendant with carats and carats of more diamonds. The whole look from head to toe is what earned her my absolute best dressed of the night!
My second best is Brie Larson in Gucci and Niwaka jewelry. She took it to another level in this gorgeous embellished gown. I adore the sexy v-cut neckline and the spaghetti straps. I loved the flowing layers and the short train that kept Brie company all night long. Brie's stylist Christina Ehrlich worked with Alessandro Michele and the house of Gucci. It's the first time that Alessandro had designed an Oscar dress and this really appealed to Brie's team. "It was important for us to work with a designer who is very fresh on the scene," continued Ehrlich. "Alessandro has never designed for the Oscars before-like Brie, he is new to Gucci, just as she is still discovering who she is as an actor on the red carpet and this is also her first Oscars." I mean can I just say " SOUL MATES' The custom made Gucci is just fabulous and then to top it off with the pearl encrusted belt. I am going to need one for myself right away Alessandro!
And last but certainly not least...
Jennifer Garner in a one-shoulder Atelier Versace and Salvatore Ferragamo Clutch.
I love that she ditched her usual girl-next-door style for such a dramatic black gown. (Perfect revenge dress. Eat your heart out Ben!) The asymmetrical neckline flattered her toned shoulders and trim arms, while the flowing fabric revealed just a hint of her legs. The sparkling black beading on the bodice was perfection and I loved the ruffled detail on the skirt. The back of this gown is just exquisite. With her hair pulled back into a deep chic updo, Jennifer accessorized with simple jewelry and a dark mani. The black Rene Caovilla platform sandals were fantastic too and really pulled the whole look together.
Honorable Mention:
Jennifer Lawrence in a Dior Couture dress and Chopard jewelry. At first glance it was not my favorite but it really grew on me when I noticed the exquisite details. A dozen House couturiers have worked meticulously on this gown specifically tailored for The Academy Awards, to ensure Jennifer's perfect fit.
Lady Gaga had to make my second honorable mention. She's angelic in a strapless pantsuit with full half-skirt from Brandon Maxwell. From behind the pantsuit actually looked like a full gown with a train. I love a lady who marches to the own beat of her drum ! This is so gaga!!
My worst dressed:
Rooney Mara in Givenchy. (All I can see is that stomach cut out and I really want to see this beautiful dress detail).
Kerry Washington in Versace. (You did not have to be a gladiator.)
Heidi Klum in Marchesa. (This is not a garden party).
Sofia Vergara (obv re-living her high school prom).
Rachel McAdams in August Getty Atelier (love the back but the front did nothing for her amazing body and all you see is the wrinkles from where she was sitting).
Best Hair and Makeup:
Olivia Wilde has my attention! (PS i loved the back of the Valentino Haute Couture gown but I didn't love the front). I am in awe of her whimsy and romantic braided uptini and I love the fresh flawless makeup. I am also going to need her Neil Lane choker ASAP please!
GOLDEN BOYS
It wasn't just about the ladies on the red carpet. They guys had to get those tuxes fitted (we all know it's in the fit and it has to be perfect) and shine those shoes as well!
But who wore it the very best??
Pharrell Williams manages to get away with ignoring tradition and rolling up his tux trousers; Jared Leto definitely did not, despite donning a rose instead of a bow-tie and going Gucci. (There is only one Carrie Bradshaw Jared). You apologize right now!
But, it was those that kept it classic and golden boy Leo- who really rocked my world and that red carpet.
Just look at this handsome made-to-measure Giorgio Armani and Shiny Christian Louboutin shoes? And that smile....He can be my Romeo any day quite frankly.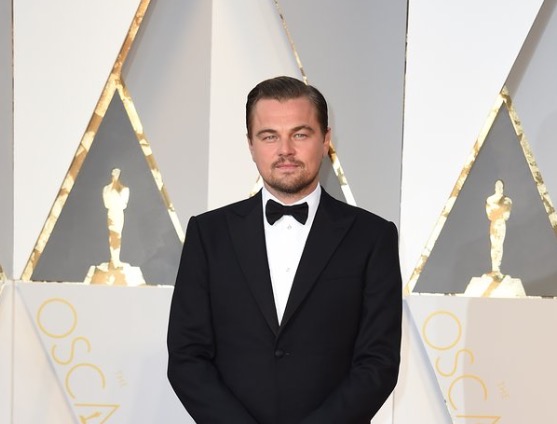 Tom Hardy also got my attention in Gucci and I am a sucker for accessories and I am loving his.
Ryan Gosling made a white tie work but let's be honest...Shirtless would be best !! :)
And lastly Jacob Tremblay. Armani at 9 years old is impressive. But the Millennium Falcon cufflinks and Darth Vadar socks. I mean how can he not be a kid after your very own heart?
Lastly Oscar couples can not be forgotten. And I love Eddie and Hannah Redmayne. Eddie loves a velvet suit and looks dapper in Alexander McQueen. He had it made to match his wife Hannah's dress also Alexander McQueen. I love couples who blend their wardrobe together, especially on the red carpet.
So after all of this fashion I am going to get to my local wine bar called VINTAGE 1740 asap and cheers Charlize with a Golden Furiosa. (This drink was named after her Mad max character)! And you cannot go wrong with Sandeman Rainwater Madeira, Hussongs Tequila, lemon, honey syrup, and black walnut bitters.
And then I am going to start my LEO movie marathon and cheers him forever and ever!
And let's be honest here..this little furry boy gets the best dressed bragging rights of them all!
Night night Oscar...until next year...
Xo,
Sam
*Red Carpet photos are all via Getty Images.